Latest Submitted Guides: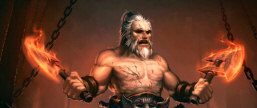 Diablo 3 -
Barbarian Hardcore Guide for Normal Difficulty
By: BlizzardGuides
This guide is an overview of how a Hardcore Barbarian goes through normal difficulty to beat Diablo. I explain my journey and what I have learned from it.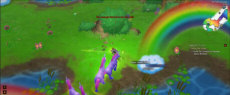 Diablo 3 -
How to get to the Secret Cow Level
By: BlizzardGuides
It's about time BlizzardGuides releases the info needed to get to the secret level in Diablo 3. This guide will tell you in details (videos and images) how to get to the secret cow level in Diablo 3, along with all the cool stuff you can find in the secret level.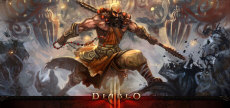 Diablo 3 -
Monk Inferno Guide - Life Leech Build
By: BlizzardGuides
New Monk Inferno guide, this one explains why a good life leech build works wonders for plowing through Inferno Difficulty!
Diablo 3 -
Next Diablo 3 Expansion Speculations
By: BlizzardGuides
I know most of us are thoroughly enjoying Diablo3, but I know some are wondering about the next expansion already and are wondering about the details about it, such as the potential bosses, characters, release date, etc..

Diablo 3 -
What Really Makes Diablo 3 a Fun Game?
By: BlizzardGuides
What makes Diablo 3 so much fun, why should you play it? Does it live up to the hype Blizzard put on us? Lets find out!

Diablo 3 -
Elite Monster Attribute Meanings
By: BlizzardGuides
A lot of Elite mobs in Diablo 3 such as the Champions, Rares, and Minions can have special attributes that gives them special abilities. A dedicated Diablo 3 player should study these attributes so you will know how to counter them while playing.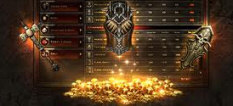 Diablo 3 -
Gold & Gear Gathering Tips for Level 60s
By: BlizzardGuides
The tips you learn from this guide can make you anywhere between 200k - 400k / hour depending on how lucky you get, probably averaging around the 250k mark.
Latest Updates:
By: BlizzardGuides
BlizzardGuides.com goes through an overhaul! Welcome to the new and improved BlizzardGuides.com site! BlizzardGuides.com brings you the best guides for all the best Blizzard Entertainment games.