These are just a few of the Legendary Items in Diablo 3, there are many more than what is listed on this page here.
Blizzard has stated that Legendary Items will be beefed up in a later patch. So in the future I intend to update this page with the latest legendary items for players to see.
So here is a small list of legendaries that players have found so far:
Silver Star Piercers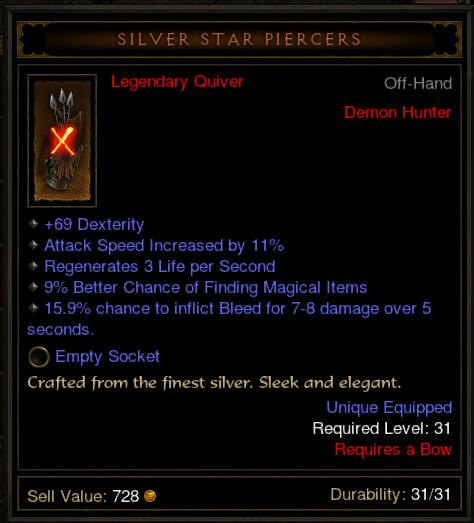 Wizardspike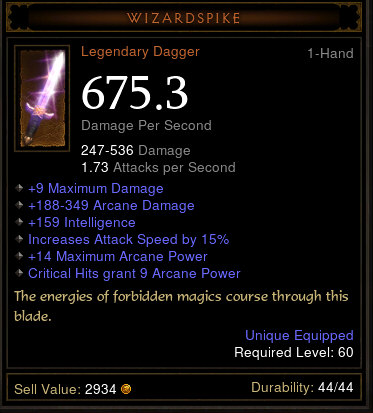 Devil Tongue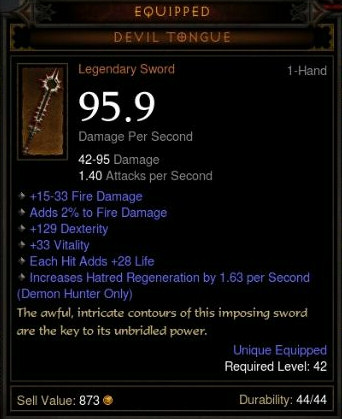 Puzzle Ring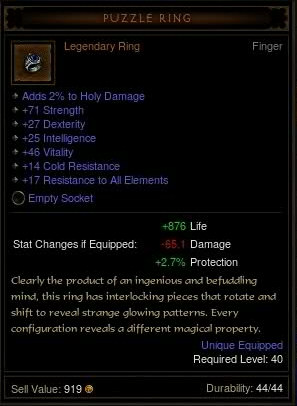 Devil Tongue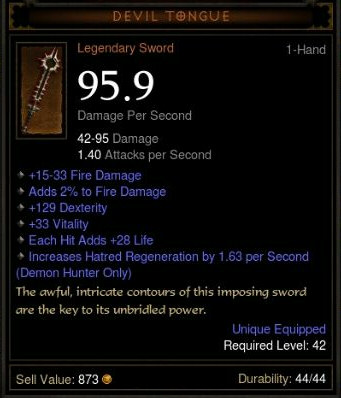 Split Tusk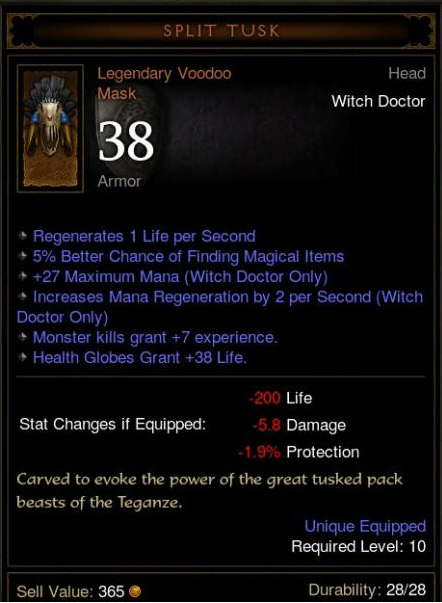 The Mind's Eye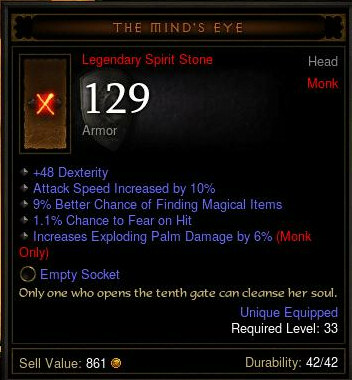 Squirt's Necklace
Lacuni Prowlers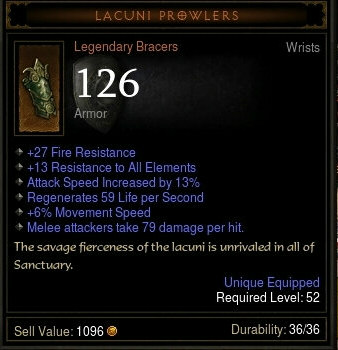 Gungdo Gear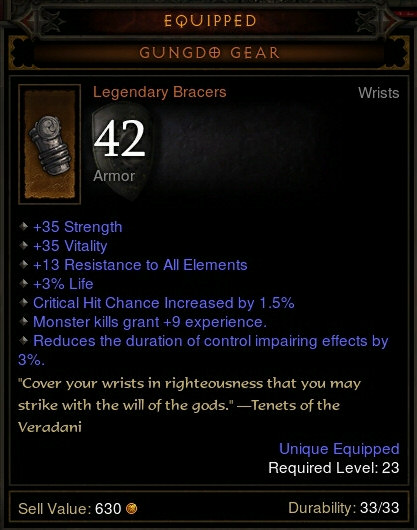 Ziggurat Tooth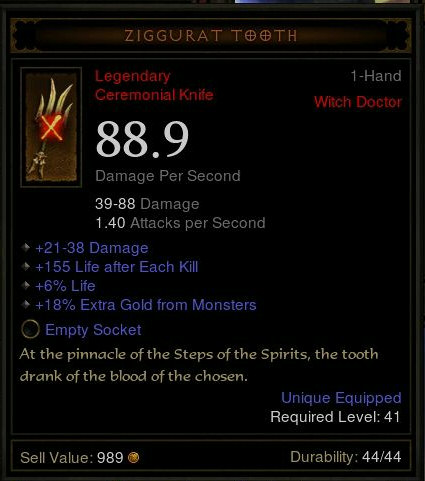 The Horadric Hamburger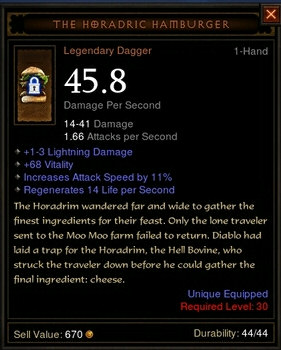 Boneshatter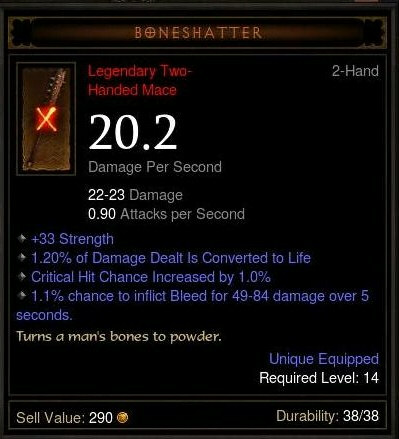 Frostburn Gauntlets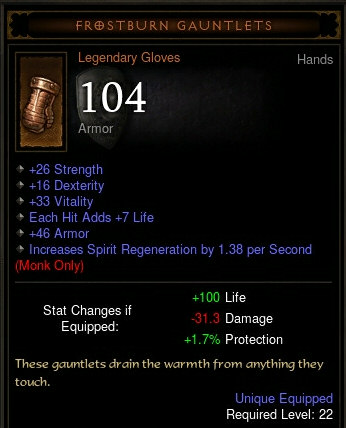 Demon Hand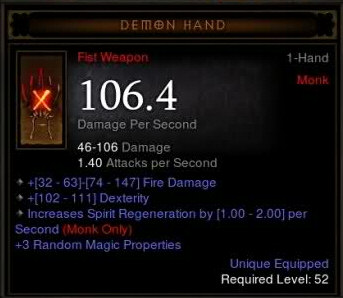 The Ancient Bonesaber of Zumakalis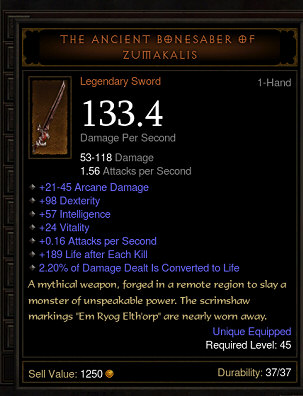 Blackhand Key
Gazing Demise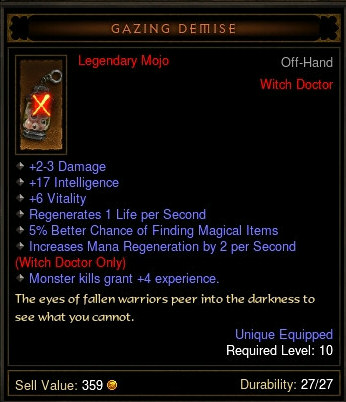 The Witching Hour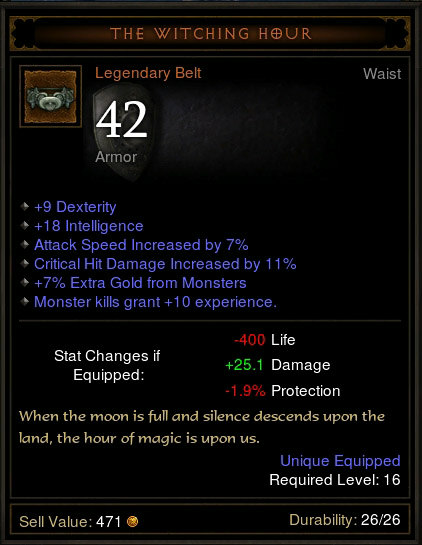 The Undisputed Champion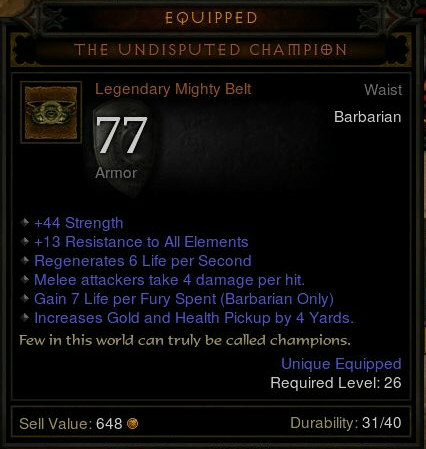 Want some cool farming spots to find legendary items? If so, I would definitely check out Diablo 3 Gold Secrets By Peng Joon, there's a small fee for it, but worth it.